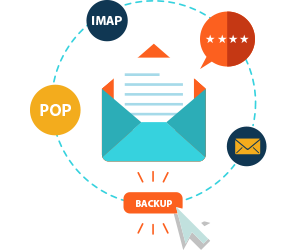 Automated Incremental Email Backup
ThinkDataBackup.com ensures that backing up your emails is simple and easy. With over 150 IMAP and POP email configurations pre-loaded, the Admin and/or users just need to enter their email and password and we will do the rest. Email Backups are incremental and with our solution you can backup all your company emails at the same secure place without "blowing" your IT budget.
---
True Preservation with Archiver
Thinkdatabackup Archiver preserves your emails, attachments (and more for Exchange) in our military grade secure servers. We archive your company's emails through the mail server, this means all your information is backed up and there is no data loss. We do a server to server backup which means that you don't pay for the bandwidth. Also, retention period is indefinite hence nothing will be deleted from our servers as long as you are a subscriber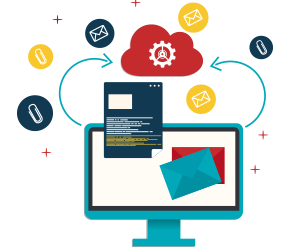 ---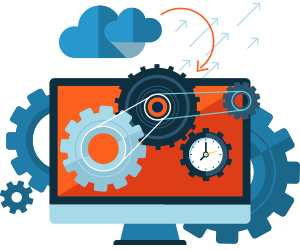 Download, Restore & Migrate emails with One Click
One of our most popular features is the restore and download functionality. Your user can easily download emails to his personal computer or simply, in case of accidental deletions, restore it on his mail server with just one click. We also offer an email migration function that is very easy to use: After authenticating your new mail server, with a single click all your emails accounts and their respective emails (inbox, folders and sent items) will be migrated over.
---
Admin Panel & Multiple level access
The admin is the super user of the system. Only the admin has full access to all the employee emails within an organization. The admin can add/delete users and view their emails using the admin panel. Adding emails accounts in the Archiver is very easy with bulk upload options. Password privacy is maintained using the "invite user" option. The admin has many role-based access levels to grant to various users in the organization (only for Archiver)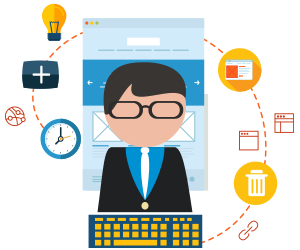 ---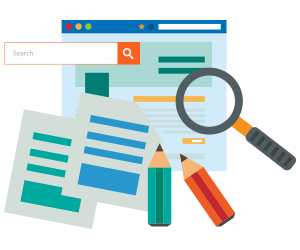 File/Attachment Manager
Your users will have access to a file manager where they can view and search files or attachments without having to sift through the hundreds or thousands of emails. Users can then download these files to their computer if needed.
---
Compliance With Document Retention Requirements
With the increasing need for transparency, security and accountability in email, our archiving service is in line with industry best practices as well as retention and compliance regulations. " 75% of all legal discovery orders today specify email records as part of the discoverable content". There are many rule and regulations that mandate proper data archiving: Federal Rules of Civil Procedure (FRCP), The Health Insurance Portability and Accountability Act (HIPAA), The Sarbanes-Oxley (SOX) , Austrailia Corporations Act s286 and s262A.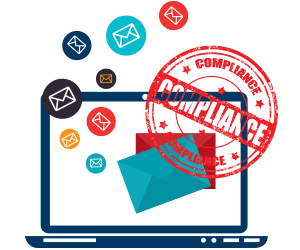 ---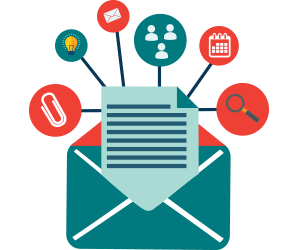 Search, discover & Alert
The enhanced search option of Archiver enables you to search (locate) emails, attach- ment and contacts using a wide variety of parameters such as senders name, date, keyword in text/subject etc. Also the search criteria can be saved on our servers and can be easily accessed. You can also view, modify and delete search queries with just one click. We go beyond the powerful search and e-discovery by allowing users to create email alerts to when new results match their saved search criteria. All this without the need of IT assistance. We do provide standard search functionality to our users who choose Backup.
---
Secure Storage
We pay special attention to the security of your data. We ensure that no one other than you have access to your backup emails and mail server. All emails are pulled from your mail server using Transport Layer Security (TLS) or Secure Socket Layer (SSL) when available. The mails are then encrypted using one of the strongest block ciphers available – 256-bit Advanced Encryption Standard (AES). Each mail is encrypted using a unique key. The unique key itself is encrypted using a regularly rotated master key. This ensures your emails' constant protection while we back them up. Our security practices matches that of standard industry practice.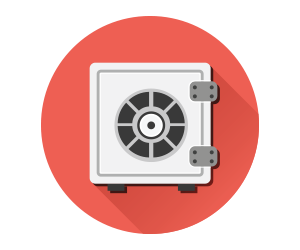 ---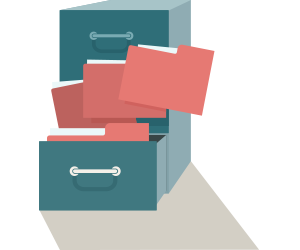 Unlimited storage & retetion period
We provide unlimited storage and unlimited retention period for every email inbox. You do not have to worry about deleting emails to reduce storage costs. You also don't have to worry about paying extra to have a longer retention period.
---
Priority Support
We provide our business users with priority support. Our friendly and responsive team is available round the clock to respond to your questions or troubleshoot any issues.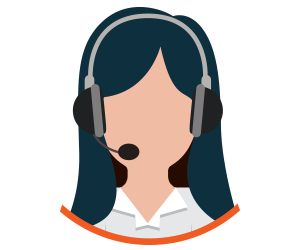 Backup any email account in just 2 easy steps